Photos from Centre Archives

Our Observatory, located some 51 km. south of the Mercier Bridge, is a dark site with a clear horizon in all directions. The building is home to a 12.5" reflector on a German equatorial mount that has won an award for design at the Stellafane Telescope Makers' Convention in Springfield, Vermont several years ago. Centre members can use this telescope along with two smaller instruments that are stored there.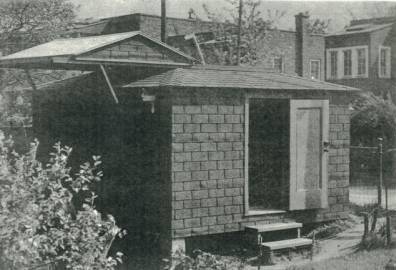 Centre members at St. Joseph's Oratory after sunset viewing the conjunction of Mercury, Saturn and Jupiter.
Before light pollution was a serious poblem, between 1941 and 1953, the Centre's Observatory was located in NDG in the backyard of Delisle Garneau.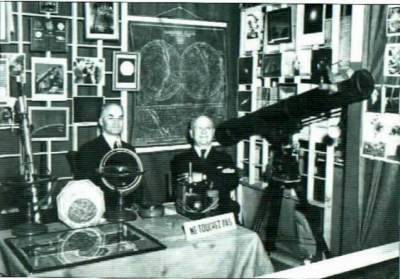 Centre members on duty at an exposition in the parish hall of the Immaculate Conception in the late 1940's.
Centre members at the observatory in 1944. The Centre paid $205 for the 15-cm refractor.